Optimal Memory Foam Pillow
Regular price
$ 34.96 USD
Regular price
Sale price
$ 34.96 USD
Unit price
per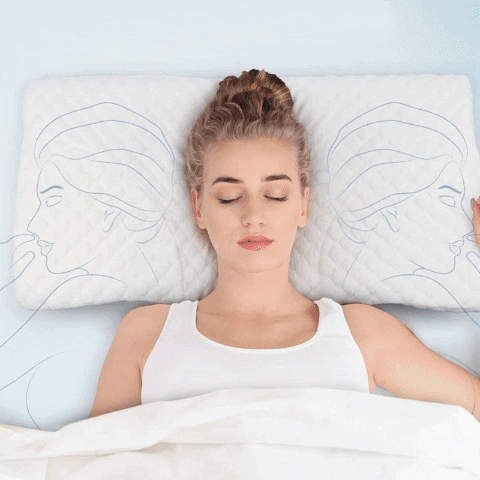 ✅  Reduces Neck & Back Pain
✅  Alleviates Shoulder Stiffness 
✅  Promotes Proper Spine Alignment 
✅  Easy To Clean, Washable, And Fast Drying


Our three-layer foam pillow supports your neck, back, and spine.
In all sleep positions, a meticulously built inner layer contours to your head and ears, while two plush outer layers provide cushioning comfort.
To avoid overheating, tiny channels in the foam circulate air out and away.
Our extra-breathable jersey knit cover is fun to look at and even better to sleep in. It has a cool appearance and sleeps even cooler.
Our foams and pillow cover are made from environmentally friendly materials.
Why Are Pillows Crucial?

Your pillow's purpose is to support your upper body as you sleep and to keep your spine in a neutral posture. It must fit your size and shape, as well as be the correct type of pillow for the sleeping position you choose.

Pillow Support for Spinal Problems

If you have a spinal condition or disorder, choosing the proper pillow maybe even more critical for your spine's health and the quality of your sleep at night. After all, sleep is how your body repairs itself, so if you're not getting enough of it or it's of poor quality, your body won't be able to use that time to accomplish what it needs to do.
Share